UberStax 10-Package Rainbow Box
UBERSTAX-RAINBOWBOX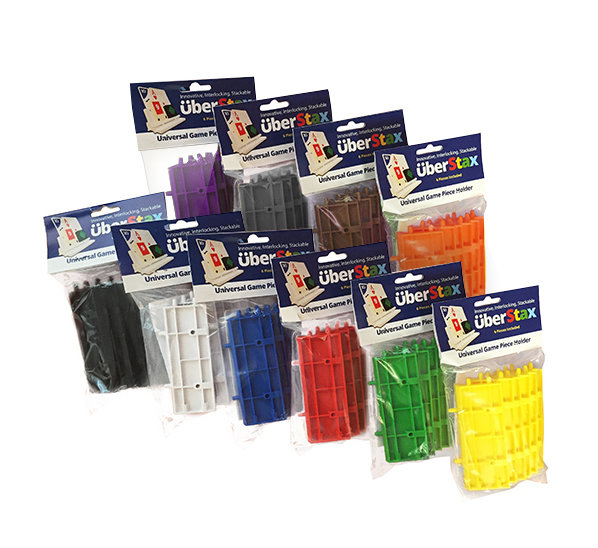 UberStax Universal Game Piece Holders
This is a special bundle price for 10 packages of UberStax universal game piece holders. Each package has 6 pieces of the same color.
There are 10 packages in this rainbow box (White, Black, Blue, Green, Red, Yellow, Orange, Brown, Purple, Grey) for a total of 60 pieces (6 pieces of each of the 10 colors).
Pictures may not match exact shade of colors. This does not include the retail display box, only the 10 different color packages. * If you would like a retail display box, please let us know when you place your order.