UberStax Limited Edition Storage Bag
UBERSTAX-STORAGEBAG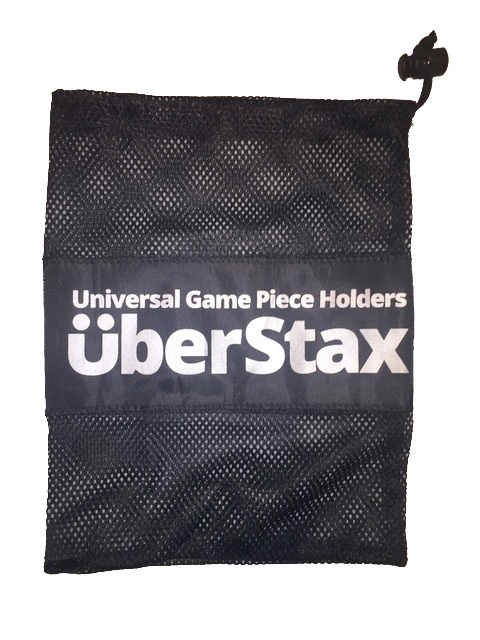 Black nylon mesh storage bag with drawstring. Dimensions 21 cm x 26 cm (8" x 10"). Able to fit 24 UberStax pieces by simply tossing in the bag or 40 UberStax pieces by placing them nicely. This still allows you to fully close the drawstring.
* No UberStax pieces are included with this storage bag.
Pictures may not match exact shade of color. These storage bags are a limited production run and when sold out will be unavailable for further purchase.